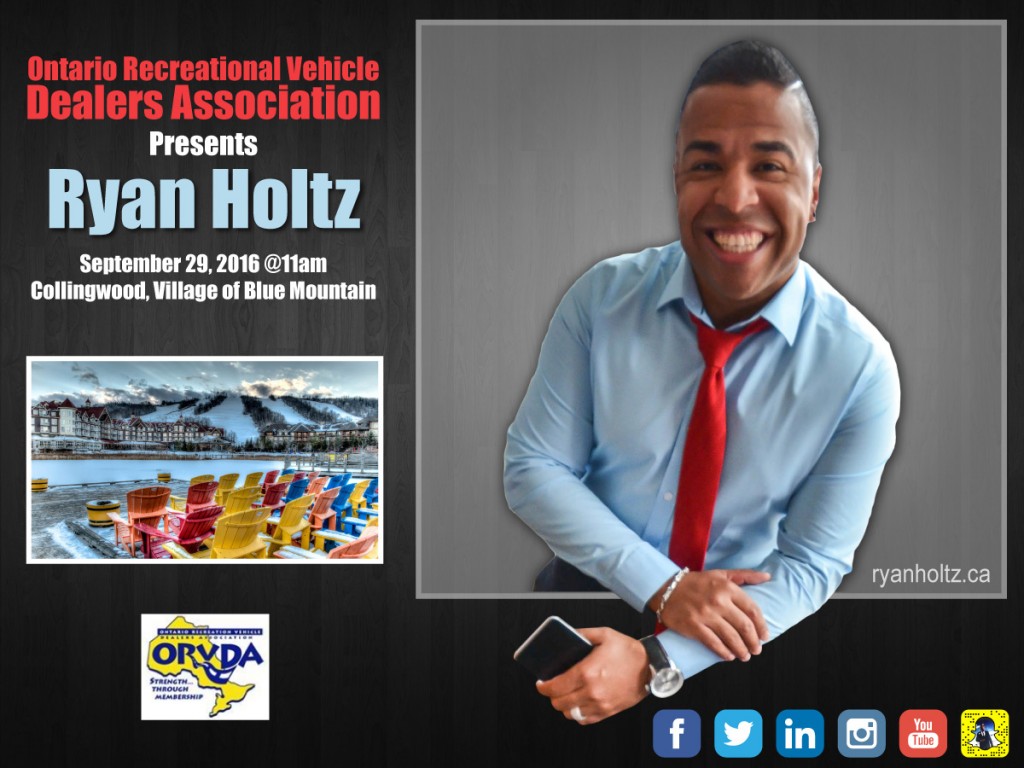 Back to school for the kids and back to busy for the adults! September brings us into fall and our beloved holiday season full of activities and events! I am delighted to be a keynote speak for The Recreational Vehicle Dealers Association of Saskatchewan and Ontario in September. Working with the Recreational Vehicle Dealers Association of Canada has been amazing and a ton of fun. It has introduced my company into the RV industry. Working with some of the RV dealers has been thought provoking and igniting as they to have customers that are shifting to digital at high numbers during their discovery portion of their RV search. I always like to say in my presentations that marketing to a buyer when they are about to make the purchase is simply to late. We must market to them prior.
I recently just got back from making my keynote presentation in Regina for the RVDA of Saskatchewan and it was an amazing group to speak too. Many of the RV dealers agreed that digital is where they need to go, but some simply felt overwhelmed and unsure of how they should go about it. It all really starts with getting educated and learning first steps of transferring your advertising budget into digital.
I will be speaking to RV Dealers in and around Toronto and Ottawa about how they can use social media and digital marketing to increase their online foot print and sales.
Anyhow, message me here if you have any questions.