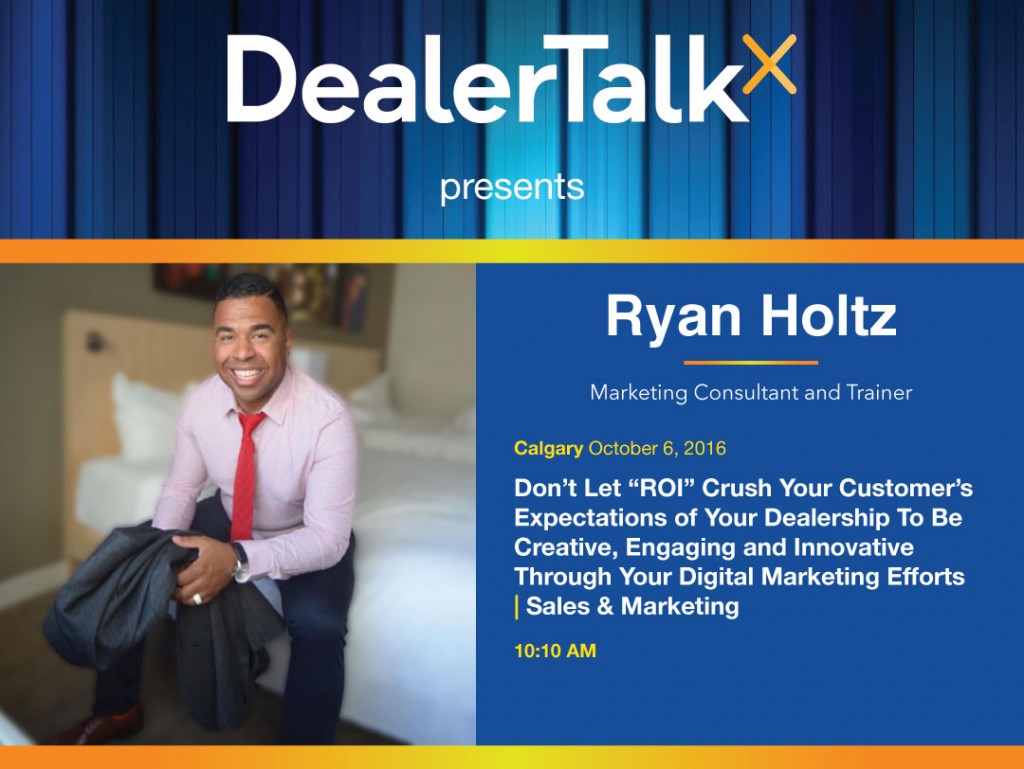 Where: Telus Spark Place (220 St Georges Dr NE, Calgary, AB T2E 5T2)
When: October 6 at 10:10am
Subject: Don't Let "ROI" Crush Your Customers Expectations of Your Dealership To Be Creative Engaging and Innovative Through Your Digital Marketing Efforts.
I am truly excited and humbled to be among the speakers at this conference. Kijiji has done a great job of providing a event and forum to offer auto dealers in Toronto, Montreal and Calgary actionable items that they can literally go back to the dealership with and execute. There will be some amazing speakers such as Jon Montgomery, Olympic Gold Medalist and host of The Amazing Race.
If you would like to attend my presentation or have any questions, I do have a discount code that you can purchase tickets with. Please reach out me here.
See you in Calgary!