Podcast: Play in new window | Download | Embed
Subscribe: RSS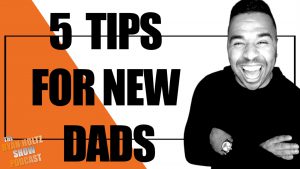 Just found out you are gonna be a DAD?!!!! WOOOOOOOOOHOOOOOOOO! Congrats! Now, wait for it to sink in and if panic sets in, don't worry, I gotchu! This is going to be an incredible and crazy time of your life. But not to worry, you got this!!!
In this episode, I give 5 tips from my own experience. I would also love to hear from Dad's that have been a DAD for ages! I still am new and always learning and I think it will be a continuous learning type of deal haha.
Thank you to my son Daijon and daughter Talia for being my absolute shining lights! Dad and Mom love you so much!!!
Enjoyed this episode? Please leave a Review on iTunes here.
Want to get more exposure and put your business in front of the right audience? Inquire to see how you can advertise your company on the show here.
Watch the full video podcast on YouTube here. Please also subscribe and click that bell to get notified!
→→→ CONNECT WITH ME ON SOCIAL MEDIA: ←←←
▶︎ INSTAGRAM | https://www.instagram.com/RyanHoltz1
▶︎ YOUTUBE | https://www.youtube.com/ryanholtz
▶︎ TWITTER | https://twitter.com/ryanholtz1
▶︎ SNAPCHAT | https://snapchat.com/add/ryanholtz1
▶︎ LINKEDIN | https://www.linkedin.com/in/rholtz
▶︎ FACEBOOK | https://www.facebook.com/RyanPHoltz/
▶︎ ITUNES | https://itunes.apple.com/ca/podcast/the-ryan-holtz-show/id1167195878?mt=2
▶︎ WEBSITE | https://ryanholtz.ca/