Podcast: Play in new window | Download | Embed
Subscribe: RSS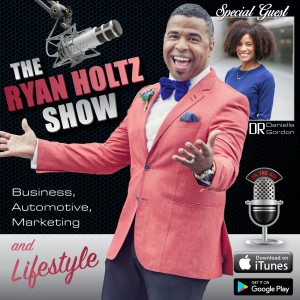 In this episode of The Ryan Holtz Show, I interview Optometrist, Wife, Mom, Community Leader and over all an amazing human, Dr. Danielle Gordon. Dr. Danielle Gordon is an optometrist and partner with My Optometrist Calgary. Where do I begin?! This podcast is literally almost two hours long and every minute is butter, baby. Trust me!
Initially I really wanted to have Dr. Danielle on my podcast because of the work I had seen her do on her company's Instagram page. About 3 minutes into the podcast, my whole excitement changed because I instantly knew I was talking to an absolute marvel of a human. Normally, I do not want any of my episodes to run on or go past 90 minutes tops! In this case, it was a must, so all you people who have a short attention span, be patient and listen to this episode even if it takes you 10 cracks hahahaha. You will not be disappointed.
I do not want to transcribe everything we chatted about here in the show notes, that is what the podcast is for, so below is a bullet list of subjects and topics we covered at length:
* Being an introvert
* Being vulnerable
* Business partnerships
* Choosing a theme word about how she wants to live her life (This year it is "Play")
* United airlines blunder example about "re-accomodating" patients
* Rectifying bad patient, client or customer experiences puts businesses in a challenging situation given the digital environment and instantaneousness that social media brings
* How to incorporate a staff social media policy for small, mid and large businesses
* Automotive personal branding and social media policies
* Never too late to go back to school
* Tips on how to stay consistent and motivated?
* How to stay inspired both personally and professionally?
* How medical professionals are putting a personal touch on patient care
As always's thanks for your support and for listening. Please rate the podcast in iTunes, Google Play and Stitcher!