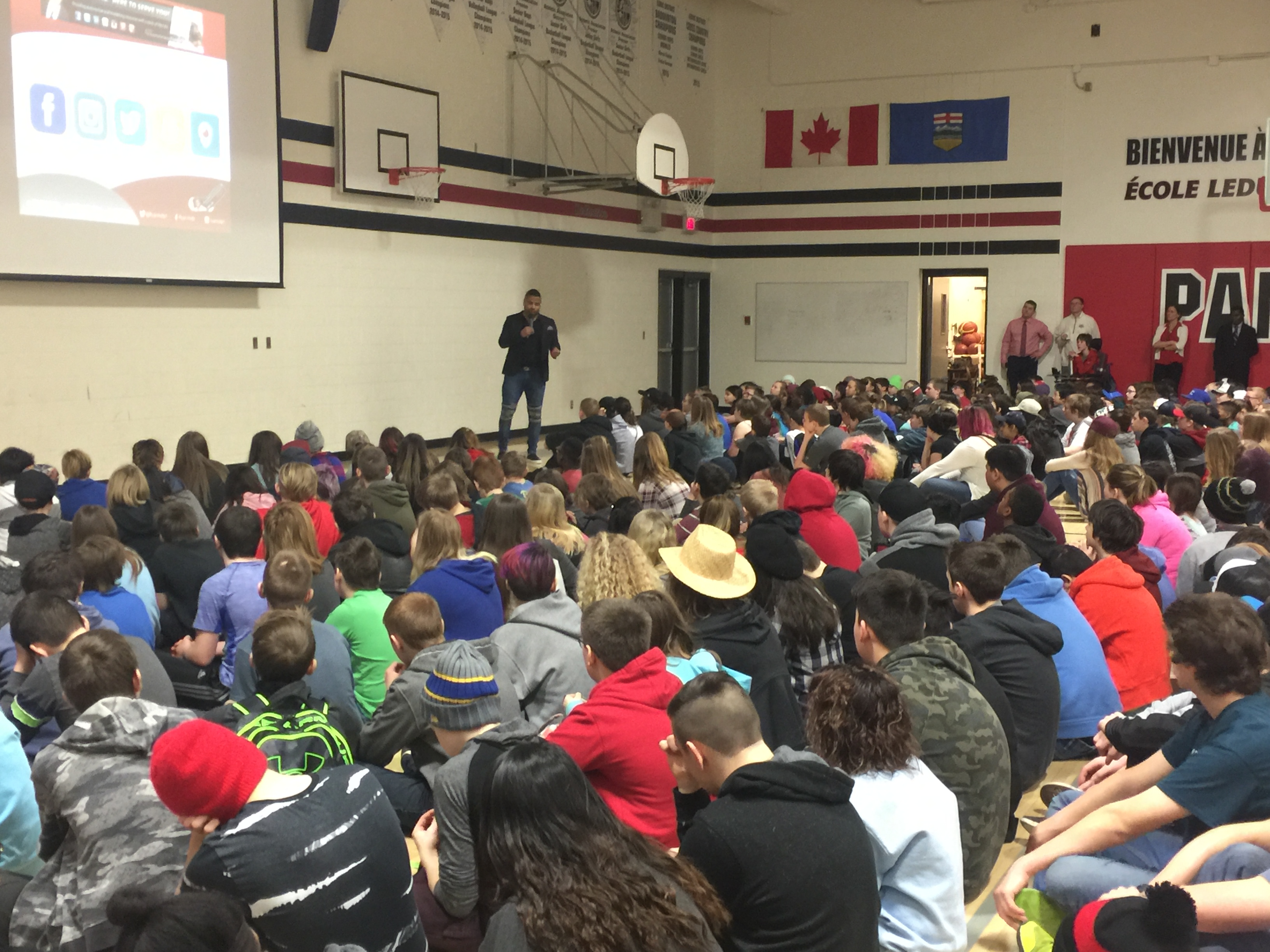 Mental health, bullying, leadership, entrepreneurship were all super important topics that I got to chat about as Keynote speaker for both Leduc Junior High School and Beaumont High School on their mental health days. I am super happy to see schools, organizations, universities and people in general start to talk about this and shine light on topics that are crucial to humanity. This subject resonated with me deeply as my childhood growing up was full of many obstacles and hardships. I truly came from humble beginnings and it enforced work ethic, resiliency and appreciation for the small things in life. In 2017, looking at our future community leaders, health professionals, politicians, emergency responders, entrepreneurs, innovators, pioneers and everything above, I truly get chills and excitement.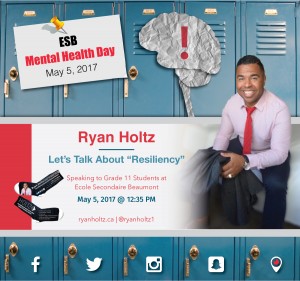 Having coaches, goals and playing football was truly my saving grace after my mother passed when I was 13 years old and therefore totally understand what kind of impact this has on our young people who are trying to build their character at crucial moments in their life. I was and have been asked many times by schools, universities, organizations and companies to come in and give my talk on resiliency, leadership and entrepreneurship as I think it is a sobering experience of just what can happen when one person shares their story to many.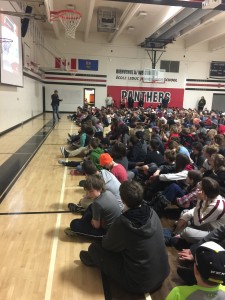 There are so many youth out there who have stories that literally cannot be comprehended by many that are extremely talented, but simply need to find their talent or "thing" that just makes them shine. Life moves at the speed of light and in many cases there are just simply not enough moments or people to help those along the way. Life is about being resilient! If you would like to inquire about having me speak at your event, school or company, please do so here.