Podcast: Play in new window | Download | Embed
Subscribe: RSS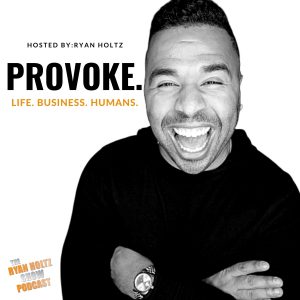 Mucho! Wow! My next guest Lorena Acosta is loaded and packed with amazing energy! Lorena has brought that energy and latin personality to LinkedIn. I wanted to have Lorena on the show to help build context on why LinkedIn should be in your marketing toolbox when it comes to growing your business!
In this podcast, you will learn what makes a great profile and how to attract more eyeballs and sales through engaging and consistent content…..YES, consistent! You will also learn how to avoid some of the pitfalls that Lorena made early when trying to grow her business to ultimately spend more time with her daughter! Enjoy!
Check out Lorena on LinkedIn here.
Want to Donate or support the production of the Ryan Holtz Show Podcast?
Become a patron
PayPal Donation
Enjoyed this episode? Please leave a Review on iTunes here.
Want to get more exposure and put your business in front of the right audience? Inquire to see how you can advertise your company on the show here.
Watch our full video podcasts on YouTube here. Please also subscribe and click that bell to get notified!
→→→ CONNECT WITH ME ON SOCIAL MEDIA:  ←←←
▶︎ INSTAGRAM | https://www.instagram.com/RyanHoltz1
▶︎ YOUTUBE | https://www.youtube.com/ryanholtz
▶︎ TWITTER | https://twitter.com/ryanholtz1
▶︎ SNAPCHAT | https://snapchat.com/add/ryanholtz1
▶︎ LINKEDIN | https://www.linkedin.com/in/rholtz
▶︎ FACEBOOK | https://www.facebook.com/RyanPHoltz/
▶︎ ITUNES | https://itunes.apple.com/ca/podcast/the-ryan-holtz-show/id1167195878?mt=2
▶︎ WEBSITE | https://ryanholtz.ca/
▶︎ SPOTIFY | https://open.spotify.com/show/2rLdYsJKw5Vb6yoMoV2jhw?si=uxDfBei9SOWbLRcTU50T0Q