Podcast: Play in new window | Download | Embed
Subscribe: RSS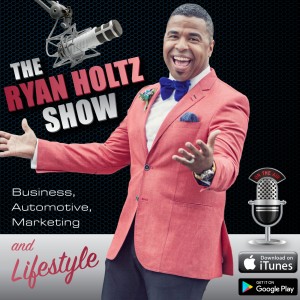 In this episode of The Ryan Holtz Show, I interview Beverley Theresa. Beverley is a sassy and unconventional social media strategist who literally is everywhere online and truly loves marketing and based here in Edmonton. I wanted to interview Beverley because she brings RAW to marketing and I love it. We chatted about vanity metrics and and traditional vs digital media. SHADE as Beverley made me aware in the podcast by pointing out that I must be old if I do not understand what this terms is, lol.
Here is a summary of what we chatted about:
Vanity metrics on social media
– buying followers or focusing too much on followers
– social media marketers hash-tagging every single word that doesn't even convert or have anything to do with the post so they can try and get more likes
– social media and advertising examples courtesy of Realtors
Social media cliques
– someone who said Edmonton is like a clique and it's hard to break in, which i kind of agree on, but it's like that in every city
– getting mad if someone doesn't respond to you on social media
– in the end just talk to people, because, they're people
Follow Beverley!
twitter @hellobeverley
instagram @hellobeverley
snapchat @hellobeverley
linkedin https://www.linkedin.com/in/hellobeverley
pinterest https://www.pinterest.com/hellobeverley