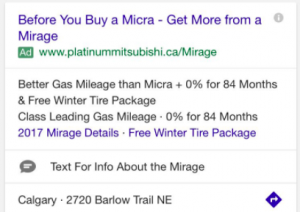 Purchasing a vehicle just got intense, but wasn't it already? Gen Y's expectation of the dealer and manufacturer just got heightened. No more tacky "on hold" phone music while you wait for the secretary to scramble and find a sales person to take your "UP". Text messaging is a function that has truly changed how we communicate as a culture and world. It allows us to multi-task and talk to many people at one time without being bogged down by the old school phone call and voice to voice. I did a workshop on this very sales technique through The Motor Dealers Association of Alberta last year where we talked about CRM systems lack of ability to follow conversations between car buyers and sales people that were within the text messaging environment.
In an article written by Vince Bond from the Automotive News, he interviewed Kia's Head of Digital Marketing David Schoonover and asked why he thought text messaging was so intricate in landing the sale. Read the article here. In the article Kia talks about how they understand that Gen Y simply does not want to wait on the phone for 5 minutes and the expectation has changed.
In the automotive marketing workshops and seminars that we do, we always stress the importance of understanding what the car buyer needs and the preferred context they want to communicate in. So important in 2016!
If your dealerships has questions or would like training on how to use texting and text ads to land more deals, reach out to us here.
Also a huge shout out to Platinum Mitsubishi for allowing us to use a screenshot from their recent Google Text Ads.