Podcast: Play in new window | Download | Embed
Subscribe: RSS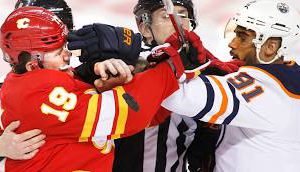 31 years it has been since the battle of Alberta! The history behind the Edmonton Oilers & Calgary Flames goes all the way to the Wayne Gretzky days, also known as the golden years where Edmonton was coined with the phrase "city of champions". So much has changed since then, but one thing has remained the same: the love/hate relationship Edmonton & Calgary has for one another.
Who is going to win this series? Let me know!
Have fun cheering on your team!
Much love,
#TeamHoltz
If you are or know any women between 45-55 who are looking to take their life and career to the next level, I want to speak with them about my program called #BrandLife. Check out the details here.