Podcast: Play in new window | Download | Embed
Subscribe: RSS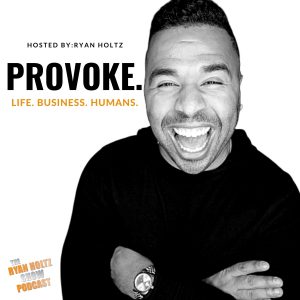 I had the pleasure of being interviewed by the one and ONLY, Barb Stegemann! I met Barb via LinkedIn and it just was pure energy from the start! She asked me to be a guest on her "How To" podcast and I had to oblige! After doing a bit of a deep dive on Barb, it was so apparent that she is a human in a category all to her own. It turns out her audience had been asking her, "how to start a podcast?". So she asked if I would come on to share a bit of my story with the creation of The Ryan Holtz Show and quite honestly, I get asked this question daily, so I thought: let's do it!
In this episode, you will learn some of the tips and tricks when publishing your podcast and also some of the equipment you need that will help with so much of the initial overwhelm that comes with starting a quality show! Please contact me here if you would like me to send you a FREE PDF that helps get you started with your show OR if you would like me to personally coach you one on one in my accelerator podcast program.
Reach out to Barb here.
Enjoy this episode and as always, shoot me a message and let me know what you think!
Want to Donate or support the production of the Ryan Holtz Show Podcast?
Become a patron
PayPal Donation
Enjoyed this episode? Please leave a Review on iTunes here.
Want to get more exposure and put your business in front of the right audience? Inquire to see how you can advertise your company on the show here.
Watch our full video podcasts on YouTube here. Please also subscribe and click that bell to get notified!
→→→ CONNECT WITH ME ON SOCIAL MEDIA: ←←←
▶︎ INSTAGRAM | https://www.instagram.com/RyanHoltz1
▶︎ YOUTUBE | https://www.youtube.com/ryanholtz
▶︎ TWITTER | https://twitter.com/ryanholtz1
▶︎ SNAPCHAT | https://snapchat.com/add/ryanholtz1
▶︎ LINKEDIN | https://www.linkedin.com/in/rholtz
▶︎ FACEBOOK | https://www.facebook.com/RyanPHoltz/
▶︎ ITUNES | https://itunes.apple.com/ca/podcast/the-ryan-holtz-show/id1167195878?mt=2
▶︎ WEBSITE | https://ryanholtz.ca/
▶︎ SPOTIFY | https://open.spotify.com/show/2rLdYsJKw5Vb6yoMoV2jhw?si=uxDfBei9SOWbLRcTU50T0Q