Podcast: Play in new window | Download | Embed
Subscribe: RSS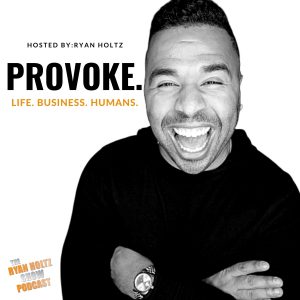 Did you know that maximizing your voice inspires other people to use theirs? I recently was getting interviewed for a small publication and the interviewer and I got into a great discussion as she asked me how I thought people could be inspired to use their voice? To me, that is one of the best magic unlocking questions you could ask. I have an affinity for curiosity and understanding what makes people tick and the more I research, the more I keep coming back to the same tactics to really identify and understand how to get a more meaningful response: ask great questions and LISTEN. Similar to sales: you must ask great questions to get intel and then just listen.
Lately, it seems so many conversations I am having through social media or in life, people seem to be on this journey of self-discovery and asking the tough questions which are leading them to the understanding of how and why they should MAX OUT on using their OWN voice!
Hope you enjoyed this episode! Please share it if you did!
Want to Donate or support the production of the Ryan Holtz Show Podcast?
Become a patron
PayPal Donation
Enjoyed this episode? Please leave a Review on iTunes here.
Want to get more exposure and put your business in front of the right audience? Inquire to see how you can advertise your company on the show here.
Watch our full video podcasts on YouTube here. Please also subscribe and click that bell to get notified!
→→→ CONNECT WITH ME ON SOCIAL MEDIA: ←←←
▶︎ INSTAGRAM | https://www.instagram.com/RyanHoltz1
▶︎ YOUTUBE | https://www.youtube.com/ryanholtz
▶︎ TWITTER | https://twitter.com/ryanholtz1
▶︎ SNAPCHAT | https://snapchat.com/add/ryanholtz1
▶︎ LINKEDIN | https://www.linkedin.com/in/rholtz
▶︎ FACEBOOK | https://www.facebook.com/RyanPHoltz/
▶︎ ITUNES | https://itunes.apple.com/ca/podcast/the-ryan-holtz-show/id1167195878?mt=2
▶︎ WEBSITE | https://ryanholtz.ca/
▶︎ SPOTIFY | https://open.spotify.com/show/2rLdYsJKw5Vb6yoMoV2jhw?si=uxDfBei9SOWbLRcTU50T0Q