Podcast: Play in new window | Download | Embed
Subscribe: RSS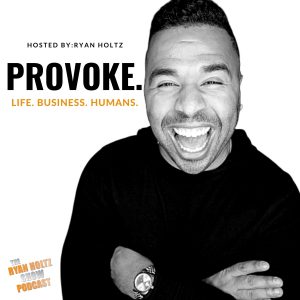 LeAnne "Lelee" Lyons is a Bronx, NY native who currently resides in Atlanta, Ga. As a young girl, and mother of two by the age of 17, Lelee was determined to change the way people looked at her. Feeling like a failure and disappointment to her mother, "I wanted to do something in my life that would make everybody forget about my failures', Lelee said – and that she did. In 1992, Lelee became the visionary behind the 2x Grammy-nominated supergroup we know today as Sisters With Voices (SWV). Along with her group members, Cheryl "Coko" Gamble, and Tamara "Taj" George, the trio went on to sell over 25 million records to date, with songs like "Weak", "Right Here", "I'm So Into You" to name a few. SWV also had their fair share of television success with two reality-based TV shows: "SWV REUNITED", and most recently, "LADIES NIGHT", with the Queens of rap music, Salt and Pepa. But, with all the accomplishments, notoriety, and monetary blessings achieved in the entertainment industry, Lelee still felt empty and unfulfilled. After realizing the real blessing would be in blessing others through her life experiences and pain, Lelee would dedicate her life bringing awareness to "Teen Pregnancy Prevention", "Domestic Violence", and Child Sexual Abuse—all of which she experienced as a young girl.
Currently, Lelee continues to travel the world with SWV, became a first-time author of her first book, "I Regret The Day I Lost My Virginity" (a memoir)–a book that will encourage and inspire women and young girls all over the world to "Be Your Best You", no matter what your past says. "Picking up the pen to write about the things that I wanted to forget was one of the hardest things for me", Lelee said. Being no stranger to keeping it real, there is nothing watered down about this memoir. Lelee put herself out there to be judged in pure courageous fashion and she doesn't regret it one bit.
As CEO of her own production company, HerShe Entertainment, where she's currently developing and creating shows for major television networks, working on a podcast, and aspire to take a stab at movies and film, "I want to do it all", says Lelee. "I'm all about creating opportunities that the industry just won't give you. I feel like I'm in the best space of my life and plan to take full advantage of it". Being in an industry where they try to put an expiration date on you, I want to change that narrative. I want to encourage women like me to continue to dream, no matter what anyone says. If your better you come and forty, GO FOR IT!!
Want to Donate or support the production of the Ryan Holtz Show Podcast?
Become a patron
PayPal Donation
Enjoyed this episode? Please leave a Review on iTunes here.
Want to get more exposure and put your business in front of the right audience? Inquire to see how you can advertise your company on the show here.
Watch our full video podcasts on YouTube here. Please also subscribe and click that bell to get notified!
Grab LeLee's New Book called "I Regret The Day I Lost My Virginity" on Amazon here.
→→→ CONNECT WITH ME ON SOCIAL MEDIA: ←←←
▶︎ INSTAGRAM | https://www.instagram.com/RyanHoltz1
▶︎ YOUTUBE | https://www.youtube.com/ryanholtz
▶︎ TWITTER | https://twitter.com/ryanholtz1
▶︎ SNAPCHAT | https://snapchat.com/add/ryanholtz1
▶︎ LINKEDIN | https://www.linkedin.com/in/rholtz
▶︎ FACEBOOK | https://www.facebook.com/RyanPHoltz/
▶︎ ITUNES | https://itunes.apple.com/ca/podcast/the-ryan-holtz-show/id1167195878?mt=2
▶︎ WEBSITE | https://ryanholtz.ca/
▶︎ SPOTIFY | https://open.spotify.com/show/2rLdYsJKw5Vb6yoMoV2jhw?si=uxDfBei9SOWbLRcTU50T0Q