Podcast: Play in new window | Download | Embed
Subscribe: RSS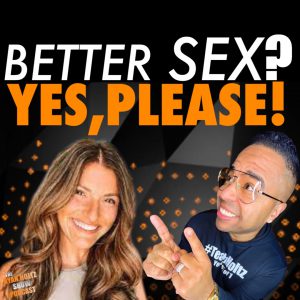 Welcome to The Ryan Holtz Show. In this episode, titled "Unlock the Secrets to Mind-Blowing Pleasure: Mastering the Art of Better Sex," we leave no stone unturned in our pursuit of enhancing your sexual experiences.
Join host Ryan Holtz and guest expert Kate Kali as they bring you expert advice, sensual anecdotes, and practical tips from leading sexologists and relationship gurus. Discover the keys to unlocking a whole new level of pleasure as we explore the art of better sex. From communication and exploration to techniques and mindset, we leave no topic untouched.
Whether you're seeking to reignite the spark in your current relationship or enhance your own personal journey of self-discovery, this episode promises to be an eye-opening and transformative experience. Tune in and embrace the power to revolutionize your sex life and foster deeper connections with your partner.
Get ready to embark on a tantalizing journey of passion and fulfillment as we delve into the secrets of mind-blowing pleasure. Don't miss this captivating episode of The Ryan Holtz Show!
Work with Ryan and his team here.