Podcast: Play in new window | Download | Embed
Subscribe: RSS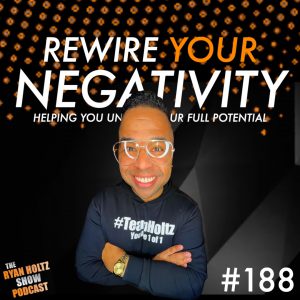 Ever wonder why bad news travels faster and further? It usually stems from our childhood thought patterns.
Negativity bias is a cognitive bias that explains why negative events or feelings typically have a more significant impact on our psychological state than positive events or feelings, even when they are of equal proportion.
On this week's episode, I break down why we tend to lean on the negative and how we can be more intentional and purposeful in balancing out our thoughts, ultimately not leading us down the spiral of craziness our brains want to put on us!
If you would like to book a complimentary #BrandLife session to see how my program will help you UPGRADE your life personally & professionally, you can do that here.
Happy listening and much love from #TeamHoltz!
Ps: sharing is caring and if you found this episode helpful, please share with someone you want to see WIN!