Podcast: Play in new window | Download | Embed
Subscribe: RSS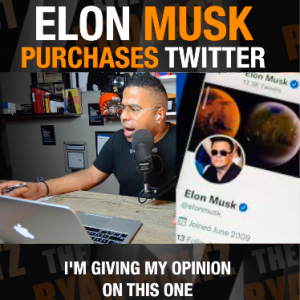 Elon Musk has pulled it off again! Tesla, SpaceX, Paypal and now TWITTER! What can this man not do?! He bought Twitter saying that he wants FREEDOM OF SPEECH and that he hoped his biggest critics will remain on Twitter.
Corporations are investing heavy into media companies as they understand whoever has the almighty eyeball has the power. In marketing, ATTENTION is the product and this is what makes this Elon Musk deal so good and so important!
What do you think of Musk buying Twitter?
Happy listening!
And if you are a female between 45-55 years of age looking to take your life or career to the next level, then I want to work with you! Click here to book a call and see if my Brand Life program is for you!
Much love,
#TeamHoltz