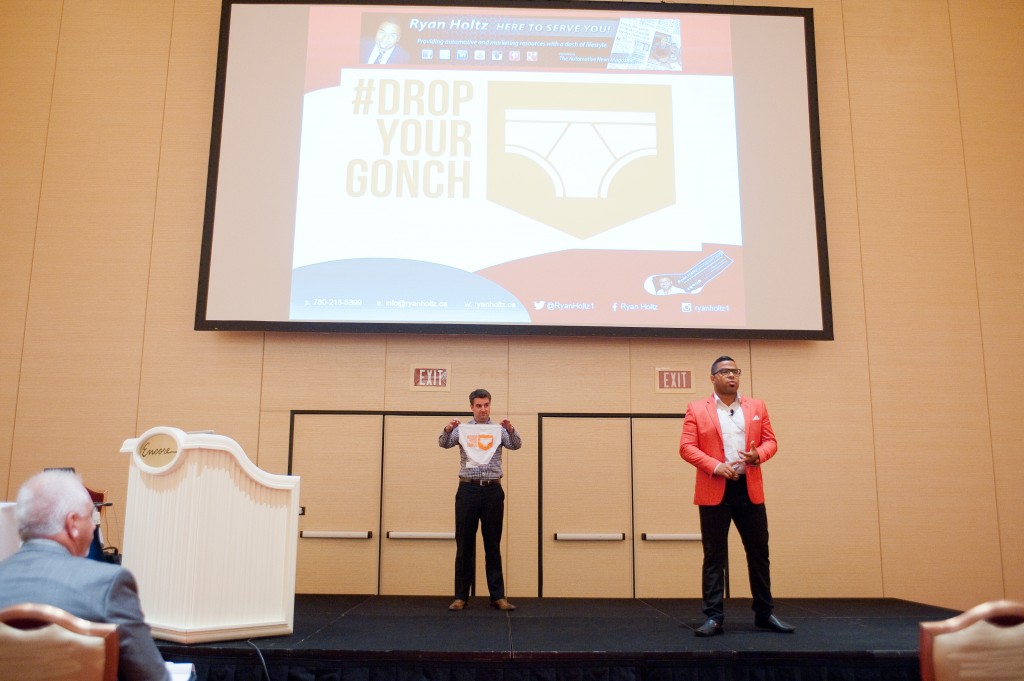 WOW is all I have to say about this event put on by The Alberta Motor Dealers Association, New Car Dealers Association of British Columbia and the Saskatchewan Car Dealers Association. This summit was the first time ever that three provincial car dealers associations have collaborated to put on a event like this. The speaker line up was great and even had Al Awadia from Google and reality tv star Danny Kokker from Kounts Kustoms as a keynote.
I was humbled to be apart of this event and be asked to speak. This conference was truly educational and packed with great digital marketing information for car dealers to bring back home and immediately implement inside of their dealerships. We all know that 5 or so years ago the average amount of showrooms a buyer would visit prior to purchase was in the neighbourhood of 5 and today that number is one. A speaker at the conference mentioned that the average amount of websites visited prior to purchase is roughly 18.2 which means that the buyer in the online space has tripled the amount of showrooms they visit, ONLINE showrooms that is! Statistics like this is why conferences like this one are so important and viable to the success of car dealers.
I am going to keep this blog post short. If you did not attend this year, looking forward to seeing you next year. If you would like further information on the Western Dealer Summit, click here.