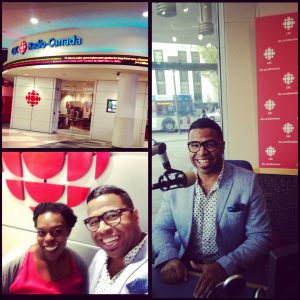 Is a beard for the trendy hipster or the stereotypical manly man? (Whatever that even means anymore?)
When I first got approached by CBC Radio Edmonton producer Cassandra Leader on Twitter about a show she was producing that would have the great debate about beards, I thought, AWESOME!!!!
Now I know that debating about whether a man should have a beard or not could seem absolutely pointless and stupid to most, but when you really dive into the topic, there is much to be dissected. Personal branding and how a person grooms his or her self is super important once they hit the real world. Meetings, interviews, club nights or social activities are all a subliminal runway for sharing exactly who you are to your audience. Alot of people will say "does it really matter OR are people even paying attention?". The answer is YES and your style, fashion and vibe are very much a huge portion of the DNA that creates the almighty personal brand.
In a recent beard rant, blogger Nicki Daniels went into great detail as to why she loves a manly man beard and the fact that a beard should smell like saw dust and not coconut oil which is really funny.
I personally like a beard, but often change it up and rock the good ol baby face from time to time.
Do you like a beard? Should it only be for a "manly man or can anyone rock the style? I would love to know!
Ta-ta!