Podcast: Play in new window | Download | Embed
Subscribe: RSS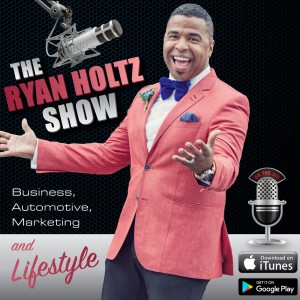 In this episode of The Ryan Holtz Show, I have special guest Mark Gatto, Owner and Founder of Neighburr Hats on the show to chat influencer marketing, apparel business, grenfell towers and Floyd Mayweather versus Conor McGregor.
I wanted to have Mark on the show as I originally connected with him on his Instagram as he reached out to me and asked if I would like one of his hats. He wanted my opinion and offered to ship me hats for my wife and son. As anyone would feel, I was very grateful and gave him a big shout out on my account. This is what we call "Influencer Marketing." This is the type of marketing that see's brands connect via social media with people who have a great following. Mark shed some insight as a smaller hat and apparel company as to why this type of strategy would work for him.
We also chatted about hardships and failures when it comes to starting your own business and what are some techniques and remedies you can use to get over the hurdle. We also chatted briefly about the grenfell tragedy in London. This tragedy has literally affected me so deeply ever since it happened and I just want to send all my love and prayers to those that were heavily impacted. In 2017, this should not happen in the modern day world.
This episode is packed with goodies so please reach out and let me know what you think! You can visit Mark and see all the beautiful hats here! As always, if you loved the episode, please rate it on iTunes, Google Play and Stitcher. You can hit me up here if you have a guest that would like to be on the show or if you have any suggestions!