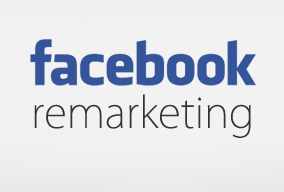 (ADVANCED) Facebook Remarketing, Retargeting, Lookalike Audiences & Snippet Codes for Custom Website Audience Targeting
We will:
Learn how to install a snippet code onto your website to allow tracking of specific visitors to specific inventory pages
Build a custom audience from people who visit specific parts of your website at specific times to allow for retargeting of ads
Create lookalike audiences to mirror previous customer groups from similar segments who were interested in specific models or offers and incentives
Take a tour through the new business editor that Facebook has rolled out in an effort to better manage your business pages, ad campaigns and overall spend
Go over conversion tracking that allows you to see when people see your ad in their Facebook timeline and go straight to your website. This is very useful if you are running an advanced campaign that is set to go to a specific landing page where the visitor will then download a coupon
Go over a few sample advanced ads from start to finish
Examples of ads that could be ran for sales, F & I, and service departments
By the end of this workshop you will have an advanced understanding of the in depth options that Facebook advertising allows.

People attending this workshop should have an ADVANCED understanding of Facebook advertising for their auto dealership. This workshop would be good for General Managers, Sales Managers, Marketing Managers, Internet Directors and Service Managers.
Please bring a laptop, login information for you business page and have an overall understanding of what your current marketing strategy is. Also, the style of these workshops is very interactive with encouraged group participation and open dialogue. You must be comfortable with this type of setting.
Location & Date:
Edmonton (October 22 9:30am – 3:30pm)
Calgary (October 23 9:30am – 3:30pm)
Register conveniently here.