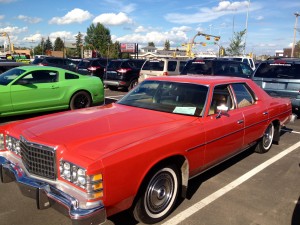 Wow! I must say this year's grove cruise poker run in Spruce Grove, AB was a first for myself and Zender Ford. I was not sure what to expect and wanted to make sure that our stop was great.
We (Zender Ford) were one of eight stops on the run along with other local businesses. I knew the stop would not be a hit unless we had some food. Shotz lounge over at the Tri-leisure hooked us up with some great pizza, huge shout out to Shad and his team for getting 20 pizza's together in under 2 hours.
Some of the vehicles that came by were amazing, we had everything from an old hurse to a vintage Ford Tow Truck. The show of support by the parkland and Edmonton community was truly amazing and definitely did not go unnoticed. We had a special visit from the Mayor of Spruce Grove which is always good. Hello Stu!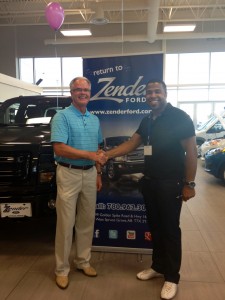 I am looking forward to next year's poker run and if it is anything like this year's, then I am definitely in for a treat!
Huge KUDOS to the Grove Cruise team for pulling off an awesome event!