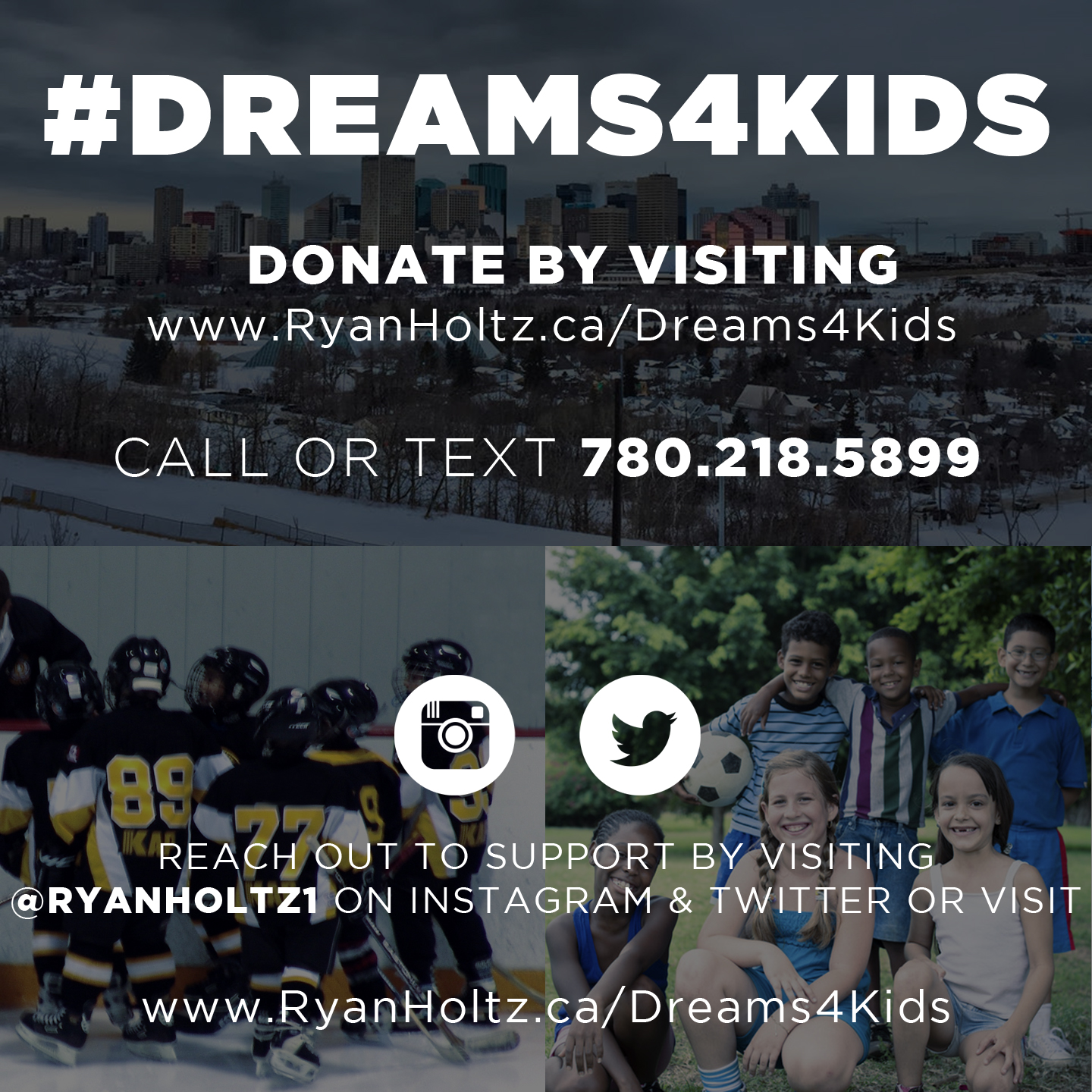 Help A Child Pursue Their Dreams!
I started this small concept a few years ago when I was in a position to give back and help out. #Dreams4Kids is a name I chose as it really illustrates the concept. I myself come from a very humble beginning and with the help of coaches, teachers, friends, family and mentors I managed to pursue my dreams. Sports in particular, football was a sole purpose for keeping me on track in my teenage years and ultimately providing a goal and purpose. To this day, many of those same lessons I have brought into my own life both personally and professionally.
What is #Dreams4Kids?
Great question! It is not a registered charity (yet), nor will you get a tax receipt. It is simply one young edmontonian trying to do what he can by raising money and helping pay for childrens hockey, football, gymnastics, figure skating, whatever! The SOLE purpose is to help families who may be going through tough times provide their children the gift of opportunity through sport, performing arts or personal goals.
Who Qualifies?
A family or single parent who has a child willing to put in the effort, but just needs a little help whether it be a piece of hockey equipment or help with registration!
How Much Do We Have To Donate?
Anything. $10 or simply a set of skates
How Do We Get In Touch?
Simply say hello right HERE.