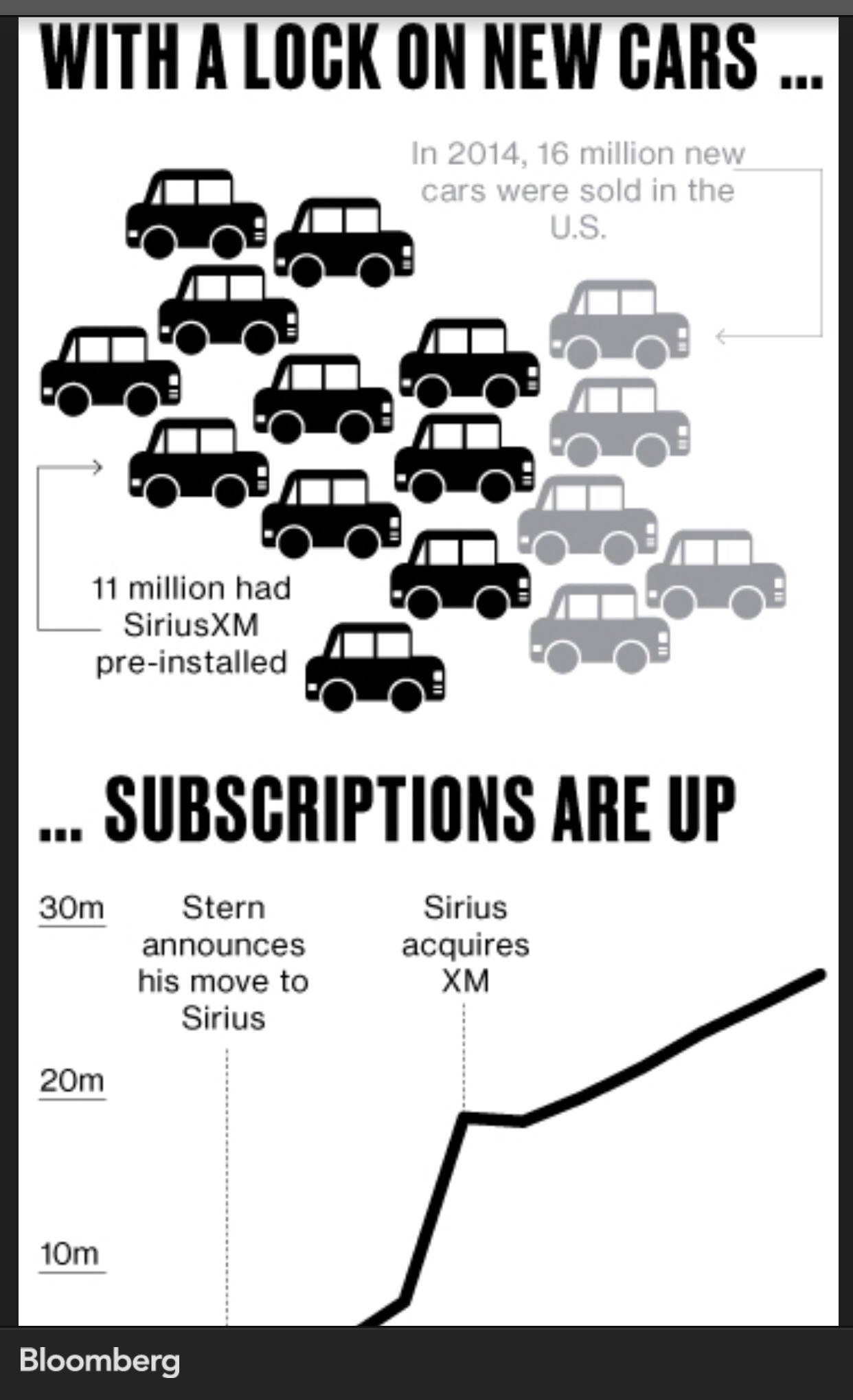 I recently was reading an article on Bloomberg News, one of my fave news apps for Iphone 6 Plus! What caught my attention was the words "Howard Stern" and the troubles he is having with SiriusXM radio. Good ol Howard!
If you look at the graph up top you will see that in 2014, 16 million vehicles were sold in the United States and 11 million came pre-installed with SiriusXM radio! Now, for normal radio stations what does this mean for audience and listeners when people commuting to and from work have an abundance of listening options right at their finger tips. Sirius's subscriber model is impressive and done extremely well, so well, that companies like Google and Apple have started to dip their feet in the market place with Car play and Android Auto.
If you would like to read the full article from Bloomberg, you can do so Here.
Do you listen to normal radio? Do you love SiriusXM? What are your thoughts? Something to think about!