Podcast: Play in new window | Download | Embed
Subscribe: RSS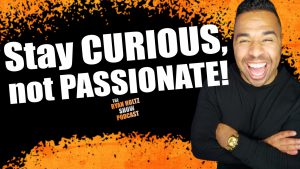 Why you should stay CURIOUS and NOT PASSIONATE! Welcome to the #StayCuriousSeries where I will debunk topics, things, and ideas that kind of make us go "HUH"? Curiosity is in all of us and was extremely prevalent in our childhood. It is the constant teaching and "assembly line" culture and system that sometimes tends to make us forget that we should ask more questions and #StayCurious!
If someone you know needs to hear this message, please be kind and share it with them! 🙂
– #TeamHoltz
Want to Donate or support the production of the Ryan Holtz Show Podcast?
Become a patron
PayPal Donation
Enjoyed this episode? Please leave a Review on iTunes here.
Want to get more exposure and put your business in front of the right audience? Inquire to see how you can advertise your company on the show here.
Watch our full video podcasts on YouTube here. Please also subscribe and click that bell to get notified!
→→→ CONNECT WITH ME ON SOCIAL MEDIA:  ←←←
▶︎ INSTAGRAM | https://www.instagram.com/RyanHoltz1
▶︎ YOUTUBE | https://www.youtube.com/ryanholtz
▶︎ TWITTER | https://twitter.com/ryanholtz1
▶︎ SNAPCHAT | https://snapchat.com/add/ryanholtz1
▶︎ LINKEDIN | https://www.linkedin.com/in/rholtz
▶︎ FACEBOOK | https://www.facebook.com/RyanPHoltz/
▶︎ ITUNES | https://itunes.apple.com/ca/podcast/the-ryan-holtz-show/id1167195878?mt=2
▶︎ WEBSITE | https://ryanholtz.ca/
▶︎ SPOTIFY | https://open.spotify.com/show/2rLdYsJKw5Vb6yoMoV2jhw?si=uxDfBei9SOWbLRcTU50T0Q