Podcast: Play in new window | Download | Embed
Subscribe: RSS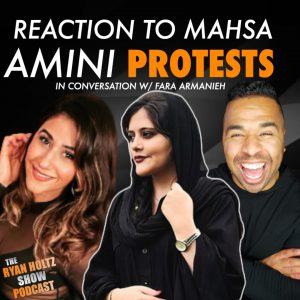 The protests in Iran over the murder of Mahsa Amini are so important to the world as they represent human rights of women. And this is something we need to all speak up and make our voices heard. I had a girl on my social media hit me up in the dm's on my Instagram to ask if I would share an article regarding Mahsa Amini and I thought to myself, this is so relevant and so important that I would love to have this person on my show.
Edmonton based Iranian, Fara Armanieh joined me to talk about her experience growing up in Iran and leaving the country when she was 11 years old. We also talked about the history behind the hijab and how it started to become enforced in Iran. As you may know, several Iranian women are taking off their hijabs and lighting them on fire due to the unrest after the killing of Mahsa Amini.
I would love to know your thoughts, so please feel free to reach out to me on any social platform or by clicking here.
As always, sending love, curiosity and joy to you all!
Much love,
#TeamHoltz