Podcast: Play in new window | Download | Embed
Subscribe: RSS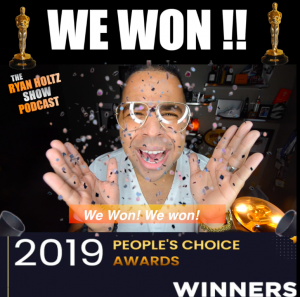 THANK YOU! Because of YOU, we won best black podcast in Canada with over 10,000 votes casted on the categories! We are literally through the moon and very thankful for this award and distinction.
We have been working hard to bring you the most amount of value with our episodes and based on your feedback, you have been enjoying!
Our show has 2 goals:
1. Bring YOU VALUE.
2. Make our guests feel like they are coming home
I am going to keep it short, but just want to end off by saying thank you to all of our listeners, sponsors and ByBlacks for this amazing accolade. Curiosity should always be your mandate!
Enjoyed this episode? Please leave a Review on iTunes here.
Want to get more exposure and put your business in front of the right audience? Inquire to see how you can advertise your company on the show here.
Watch the full video podcast on YouTube here. Please also subscribe and click that bell to get notified!
→→→ CONNECT WITH ME ON SOCIAL MEDIA: ←←←
▶︎ INSTAGRAM | https://www.instagram.com/RyanHoltz1
▶︎ YOUTUBE | https://www.youtube.com/ryanholtz
▶︎ TWITTER | https://twitter.com/ryanholtz1
▶︎ SNAPCHAT | https://snapchat.com/add/ryanholtz1
▶︎ LINKEDIN | https://www.linkedin.com/in/rholtz
▶︎ FACEBOOK | https://www.facebook.com/RyanPHoltz/
▶︎ ITUNES | https://itunes.apple.com/ca/podcast/the-ryan-holtz-show/id1167195878?mt=2
▶︎ WEBSITE | https://ryanholtz.ca/