Podcast: Play in new window | Download | Embed
Subscribe: RSS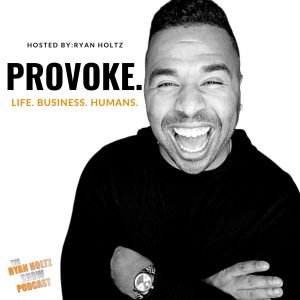 Tik Tok? Another social media platform to get on? Wow! How do I keep up? Don't worry, I got you! using the 3 tips below, it will help you better decide to where to put your time when it comes to your social media and brand. The choice is yours and your time is valuable and you NEVER get it back!
Enjoyed this episode? Please leave a Review on iTunes here.
Ok, so let's get to it!
3 Tips:
1. Purpose: Decide why you are even on social media in the first place. Are you looking to kill time? Are you looking to build a brand? Are you looking to market your business to get new clients or leads? These are all questions you should be asking yourself! Once you answer these, your purpose will become very clear!
2. Tools: Remember, social media platforms are tools which means that depending on your purpose, you may not need to be on all of them depending on your desire result. I get asked "Ryan, which platforms should I be on?" ….my answer is always the same, which one will serve you the best and provide the best tool to reach your goal?
3. Life: YES! Your actual life! Kids, Spouse, Partner, Work….you are busy and you actually want to live your life in 3d, not through an AMOLED smartphone display! Wrap social media around your life, not life around your social media!
I hope this helps! Have any more tips to suggest? Drop me a line or comment!
→→→ CONNECT WITH ME ON SOCIAL MEDIA: ←←←
▶︎ INSTAGRAM | https://www.instagram.com/RyanHoltz1
▶︎ TWITTER | https://twitter.com/ryanholtz1
▶︎ SNAPCHAT | https://snapchat.com/add/ryanholtz1
▶︎ LINKEDIN | https://www.linkedin.com/in/rholtz
▶︎ FACEBOOK | https://www.facebook.com/RyanPHoltz/
▶︎ ITUNES | https://itunes.apple.com/ca/podcast/the-ryan-holtz-show/id1167195878?mt=2
▶︎ WEBSITE | https://ryanholtz.ca/