Podcast: Play in new window | Download | Embed
Subscribe: RSS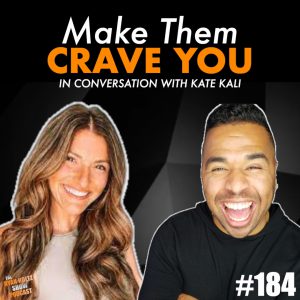 Did you know that 95 % of your life is being lived in your subconscious without you knowing it? Ever wondered why men tend to go down into their emotional holes and not come out? Well my guest this week breaks down why men have to start embracing their d**cks to look within to find their magic.
In this episode, we talk about how to reprogram your subconscious to get everything you want in life. We are all trying to get attention whether it is for our business or personal life.
We discuss how to have big energy that attracts the right people in your life. Reading body language is something that we all do as humans and subconsciously we read body language more than we even know.
Reach out to Kate Kali. Also, I encourage you to check out her social media as you will not be disappointed.
If you would like to work with Ryan for your business or inquire about 1 on 1 coaching, click here.
Happy Listening and much love from #TeamHoltz!
Share this episode with a friend if you found value.