Podcast: Play in new window | Download | Embed
Subscribe: RSS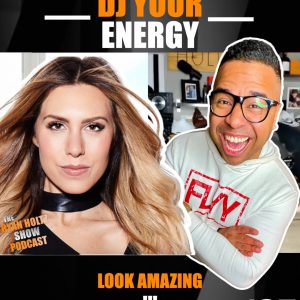 How to create an unfair advantage? This is something that I KNOW you will benefit from! In this week's episode, we bring on PR maven and master connector, Jen Gottlieb. Jen is known for her roles in acting from her VH1 days, but now she is changing the world by empowering women to beat self-doubt and master self-confidence by identifying their full self on purpose!
We talk about everything from how to ask for something properly to how to DJ your energy! This is a must when we play a full-contact sport like conquering your dreams and running a business!
Enjoy!
Find out about all things Jen by visiting her website here.
→→→ CONNECT WITH ME ON SOCIAL MEDIA:  ←←←
▶︎ SPOTIFY | https://open.spotify.com/show/200woGcaYlQe26gXscf06q?si=e5c04b987ad3437f