Podcast: Play in new window | Download | Embed
Subscribe: RSS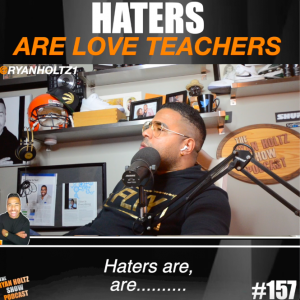 This week's episode is a shorty, but a goodie. Ever asked yourself: "why are these people hating on me?" …..Trust me when I tell you that it is a great thing! Enjoy!
Text Me
 so we can be more than just internet friends!
Join our mailing list to get great content and win cool stuff by clicking 
here
.
Enjoyed this episode? Please leave a review on iTunes
here
.
Want to get more exposure and put your business in front of the right audience? Inquire to see how you can advertise your company on the show, click 
here
.
Watch our full video podcasts on YouTube
here
. Please also subscribe and click that bell to get notified!
→→→ CONNECT WITH ME ON SOCIAL MEDIA:  ←←←