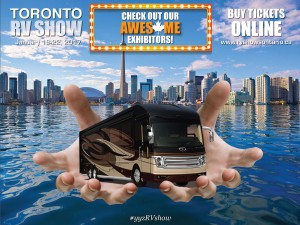 Nobody Loves an Advertisement, They Love A Story
I know, right?! People still seem to get taken back by this statement when I say it. I stand firmly behind it, the days of getting sold are coming to a very abrupt end. Inbound is making up a ton of the leads that are transpiring into the almighty sale. Think of it logically…..do you really wake up in the morning and confess your love for that first advertisement that appears in your Facebook news feed or that little mobile banner ad on your local weather app while you are on the toilet?! Hell NO! I know you do not. We are slowly trained to condition our brains to avoid the advertisements UNLESS we are choosing to make the decision to pursue the product on our own accord. Funny how that works, EH?
Now, let's wake up again and start over, when you see that furry little kitty or puppy post on your Facebook, Twitter or Instagram feed, you tend to smile and even share that onto your almighty timeline…why, I wonder?! That is because it evoked some sort of emotion to make you feel compelled to relate with the piece of content or post. That little kitty or puppy automatically reminds you of your own pet, or a pet that you recently lost or a friend's pet, it helps your mind automatically correlate to a certain feeling, time and emotion. This is what we call storytelling, the ability to articulate a thought, idea or opinion and convey the message through the proper context. Since we were young, all we did was read stories, so our minds are trained right off the hop to love and appreciate a great story that does not start with a pitch!
How does this relate to your business, whether that be an auto dealership, real estate brokerage or just your local cookie company? It relates because you have a product or service and simply want people to be interested enough to come in and try it out. The "sell" is really the story as to why they should come in and spend their hard cold cash on your product or service.
Things to consider when crafting your story as to why people should come in and check out your product:
1. Who would my product or service benefit? (No, not everybody, be more specific)
2. What need or desire does my product fulfill?
3. Who is a large segment of my buyers? (age, location, interest, etc.hbb)
4. Which platforms am I going to use to share my content? (Facebook, Twitter, Instagram, Snapchat etc.)
5. What is the proper context to syndicate my content? (If your customer is on Facebook, but you are pushing out on Instagram, then clearly, not good)
In 2017, contextual marketing is more and more relevant as the days of "spray and pray" marketing to the masses are coming to a close, it is all about personalization and even though it creates a crap load more work up front, the results on the back end will be very pleasing.
Let me know your thoughts! Do you love an ad?