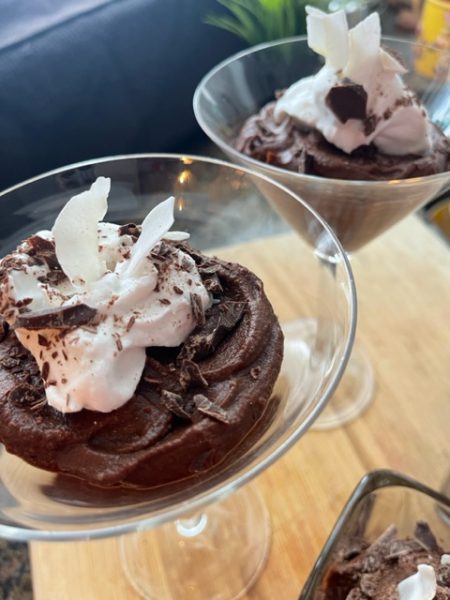 Sweet potatoes are fantastic for making desserts like chocolate mouse. We love sweet potatoes. And we love chocolate. So of course, we had to combine them. If you're looking for a dessert that's delicious AND nutritious, look no further than our sweet potato chocolate mouse! It's made with all-natural ingredients and has just the right amount of sweetness to make it taste like a treat without being too sweet. Plus, it contains potassium, vitamin C, fiber, and more!
So go on… indulge yourself with this sweet potato chocolate mouse!
Ingredients:
– 1 cup sweet potato puree (approx. 2 medium-sized sweet potatoes)
– 3/4 cup agave or maple syrup
– 1/2cup coconut milk
– 1 teaspoon vanilla extract
– 4 tablespoons cocoa powder
– 1/2 coconut cream (keep cold)
Directions:
Peel and dice the sweet potatoes. Boil until soft. Mash them with a fork or blend with an immersion blender until completely smooth. You can also use canned sweet potato puree if you don't feel like cooking anything. In a blender or food processor add all ingredients, saving the coconut cream until the end. Beat cold coconut cream until fluffy. Pour the mouse into small cups or martini glasses. Top with fluffy coconut cream and add all your favorite toppings like chocolate chips or coconut shavings. Then let cool in the fridge for at least 15 minutes before serving!
Your delectable mouse is done and ready to impress everyone! Always make with LOVE & Enjoy!