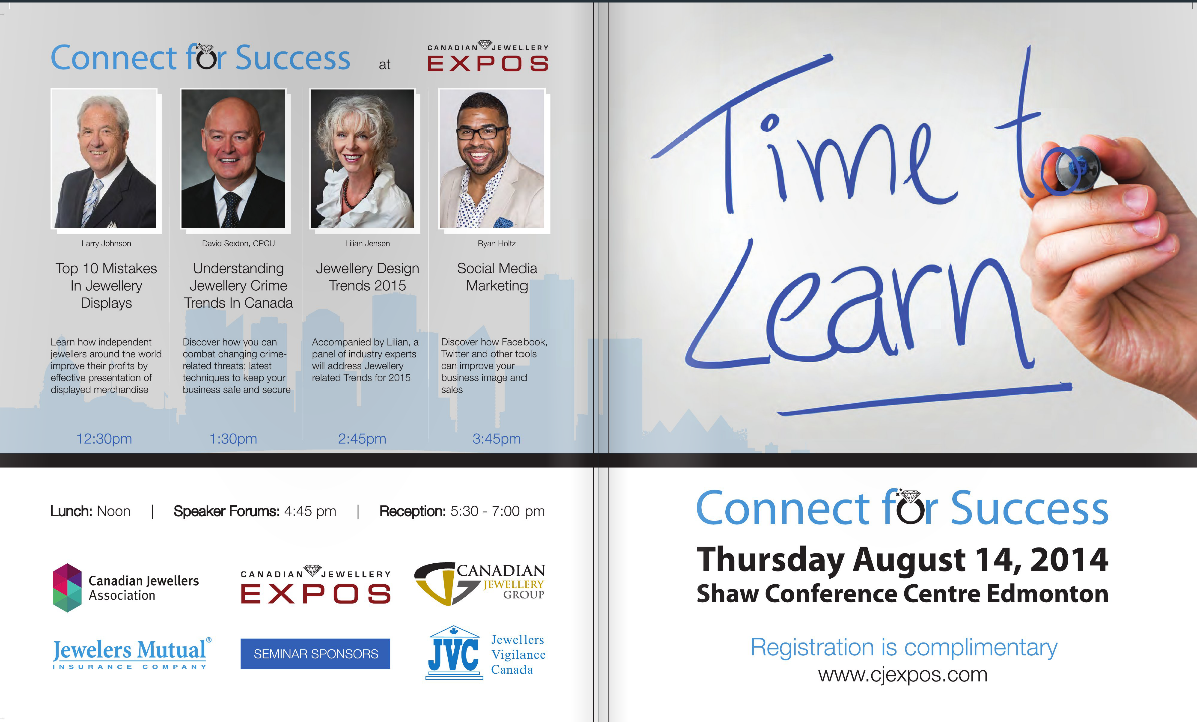 Very excited to announce that I have been invited as a featured speaker by the organizers of the Canadian Jewellers Expo Conference in both Edmonton and Toronto. I am going to explore the possibilities that jewellers can benefit from when it comes to social media and digital marketing. Platforms like Facebook, Instagram and Twitter are huge platforms to get that diamond in front of the right buyer. I am so pleased to be involved with this event and industry and I think the jewellery retailer and buyer have changed and adapted over recent years. The way be purchase and shop for jewellery has evolved in big part to the internet. This conference and education day is a huge step to a even more modern and innovative industry.
Dates I will be speaking:
Toronto: August 10-12
Edmonton: August 15-17
My presentation will touch on:
Various Social Media platforms such as twitter, facebook, instagram and YouTube
Importance of Content Marketing
Selecting the right image to get maximum engagement
How Jewellery buyers are using social media and the internet to educate themselves
How to tap into major industries like weddings and celebrations using social media
To check out my feature and the full May-June 2014 issue of Canadian Jewellers Magazine click here.
Hope to see you there and remember, you can never have enough bling!