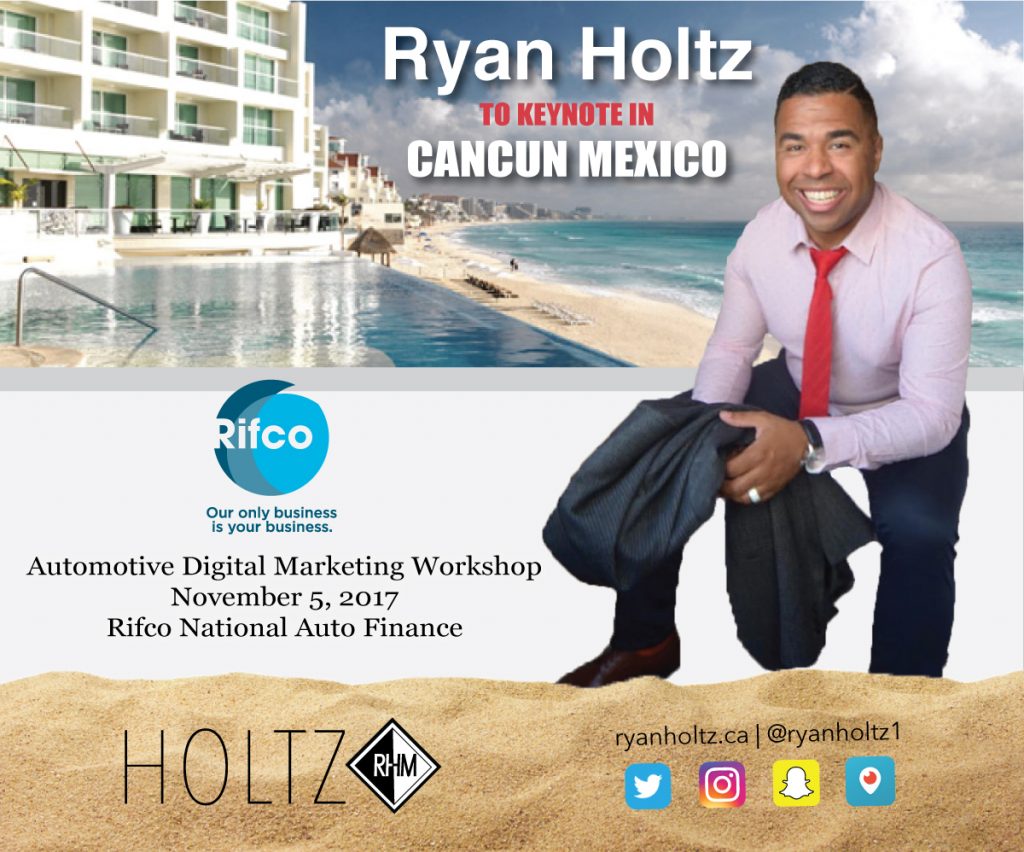 I am super excited that my company Ryan Holtz Marketing will be keynoting and hosting a half day automotive dealer digital marketing workshop for some of Rifco National Auto Finance's amazing auto dealers! This event will be taking place November 5, 2017 in beautiful Cancun, Mexico!
If you would like to inquire about having me speak at your next conference or hosting a digital marketing workshop in either automotive or real estate sectors, please reach out to me here and I would be more than happy to chat!
As always, thanks for your continued support and we do value all of our client partners.