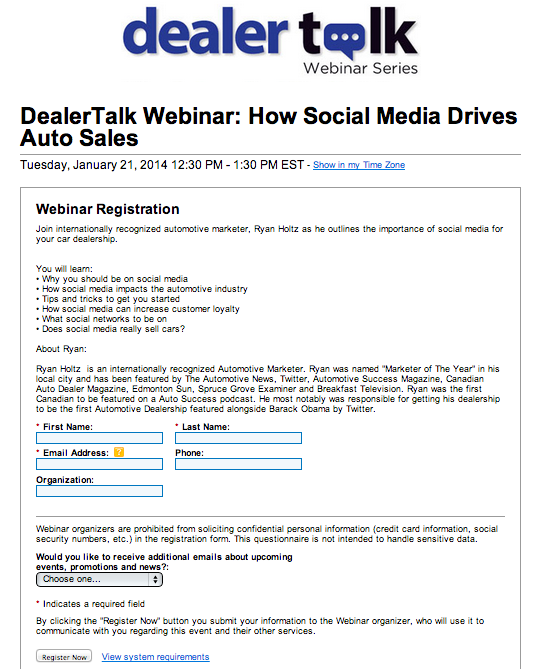 I am very excited to be a guest on The DealerTalk webinar series hosted by Ryan Thompson. The title is: How Social Media Drives Sales? Below are the topics that I will be focusing my presentation on.
Overview:
Why you should be on social media
How social media impacts the automotive industry
Tips and tricks to get you started
How social media can increase customer loyalty
Which social networks you should be on
Does social media really sell cars?
Register here and I will see you January 21, 2014.