Podcast: Play in new window | Download | Embed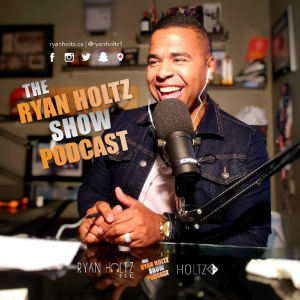 In this episode of The Ryan Holtz Show I share with you a small piece of content that is amazing! I was watching Impact Theory, a show hosted by Tom Bilyeu. Robin Sharma who needs no introduction was on and trust me when I say this….it takes alot to really lightbulb my brain, but when I heard Robin talking about his 20/20/20 5am club rule. It was awesome! So that being said, I break down exactly what this is on the podcast.
As I mentioned in the podcast, here is the link to the interview so you can listen or watch the interview.
Here is the quote I opened up with:
"The reasonable man adapts himself to the world: the unreasonable one persists in trying to adapt the world to himself. Therefore all progress depends on the unreasonable man." – George Bernard Shaw
*** CONNECT WITH ME ON SOCIAL MEDIA ***
Instagram | https://www.instagram.com/RyanHoltz1
Instagram | https://www.instagram.com/ryanholtzshowpodcast/
Twitter | https://twitter.com/ryanholtz1
Snapchat | https://snapchat.com/add/ryanholtz1
LinkedIn | https://www.linkedin.com/in/rholtz
Facebook | https://www.facebook.com/TheRyanHoltzShowPodcast/
iTunes | https://itunes.apple.com/ca/podcast/the-ryan-holtz-show/id1167195878?mt=2