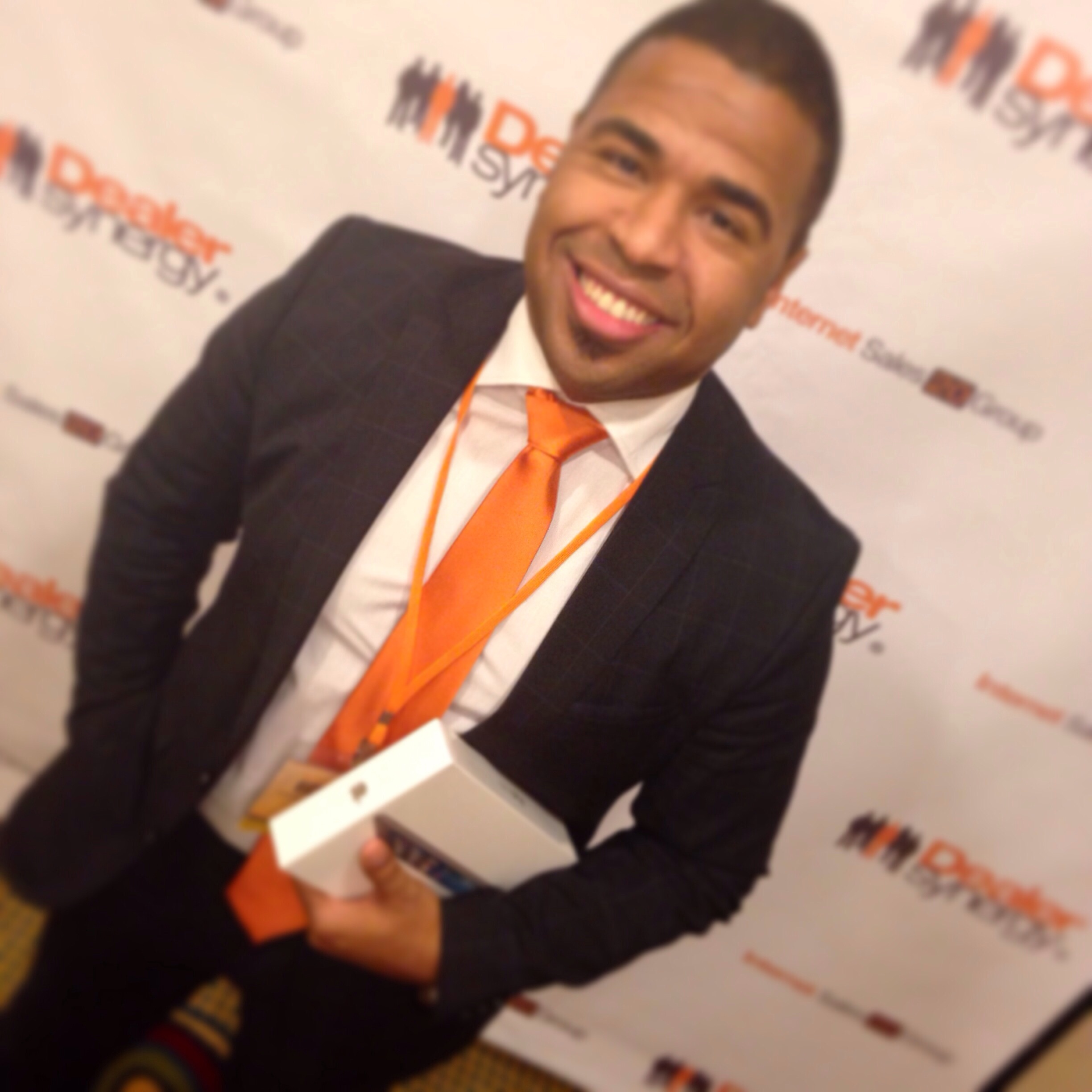 Well first off, huge props to Sean V. Bradley and the Dealer Synergy group for putting on one of the best automotive conferences I have been to. As promised and expected, this Internet sales 20 group was cohesive, relevant, informative and synergetic. The conference took place at the Renaissance hotel in Los Angeles November 12-14. A few of the key speakers such as Jim Ziegler, Cory Mosley and AJ Leblanc dished up some great content and dialogue.
Over the course of the three days topics such as digital and how it affects the entire car buying process from the moment a lead comes in all the way to closing the deal and maintaining the relationship with that car buyer.
Here is a bit of digest to recap some of the great content that provided value and kept the brain juices flowing.
Golden Nuggets:
• 92-99 % of prospects are looking online prior to stepping inside the dealership
• Average buying cycle is 45-90 days
• 11 hours of research is done by car buyers prior to purchase
• Outbound calls made by a sales person will result in about a 14% connection rate
• Get connected with automotive related blogs such as auto success and the very one you are reading right now such as www.ryanholtz.ca
• Average dealership sells 96 units, number can increase to about 119 units with a properly formatted internet department
• Have a mutual fund type strategy when it comes to your automotive digital marketing efforts such as social media, reputation management and third party lead providers
• Have a solid structure and plan of attack when it comes to creating reviews for the dealership
• 70 % of people who use social media are doing it on mobile
• Check out cyber Sonar to track anybody on your website
• Lowest a dealership should be closing is 13% on internet leads
• Price is only valuable in the absence of value
• 96% of customers will shop the price once they see it
• Sell appointments, do not sell the car
• 80% of people that submit a request are buying something different
• Why should people buy from you? (Price, Inventory)
• Full price is a fair price, 6% mark up on a vehicle is average
• How to work a car deal:
• Build the deal before you start the numbers
• Dealers take away leads on a month to month basis depending on closing ration and numbers generated by the internet department
• Heart is attached to the wallet, not the mind
• Focus on influencing the customer rather then overcoming objection
• Self assessment is a powerful tool
• The average lead costs $200 to bring into the dealership
• Google "Money ball" Line Up slide!
• Social Media should be around 3-5% of your budget
• Automotive Bermuda Triangle
• Video search engine optimization (Do some research with AJ Leblanc)
• 73% of car consumers are looking at reviews
• Make sure you check out yelp as Siri for the IPhone is directly connected with yelp
• Have customer post pic on Facebook with themselves tagged in the pic
• Add "please leave a review" on the back of a business card
• Direct Facebook audience based on CRM data and email addy's
• Check out yelp, google plus and yellow pages
• Have Synergy amongst all of the social media websites, everything links to one another, make sure it is a web
• Pinterest.com/wowwoody's
• Eyejot movie editing/windows movie maker
• Post engagement ads through the back end is far better. $10 a day mark is the sweet spot for Facebook
• "Hi we are Zender Ford and you can like us if you want."
• DO NOT USE CONTESTS! USELESS FANS!
• Credit apps and creating leads
• 45% of customers with social security number abandoned form when asked to provide sin #
Personally and professionally when it comes to the automotive business whether it be in Canada or The United States of America I am hungry and thirsty for great content and even better context. Sean V Bradley and the Internet Sales 20 Synergy group provided exactly that for me.
Thank You's and Shout Out's
Susan Givens from Automotive Success magazine informed and introduced me to this event and I will be forever grateful. Thanks so much Susan for the introduction and Southern Hospitality!
Mr. Corey Mosley for showing me and everyone else some love with his presentation and generous "Money Bags Mosley" gifts (I won a Samsung Android Tablet!)
Shout out to the gang over at True Car for providing the Ipad through the twitter competition that Sean hosted. Thank YOU!
Dealer Synergy, THANK YOU for the $200 worth of cheddar for the most tweeted competition.
All in all I just want to say that I found the Internet sales 20 conference to be exactly what it was advertising, which was informative, intimate, valuable and synergetic!
From The Canada Guy to you, THANK YOU!
**Please note a TON of Pictures, tweets and content will be added to this post but I HAD to get something up ASAP!**