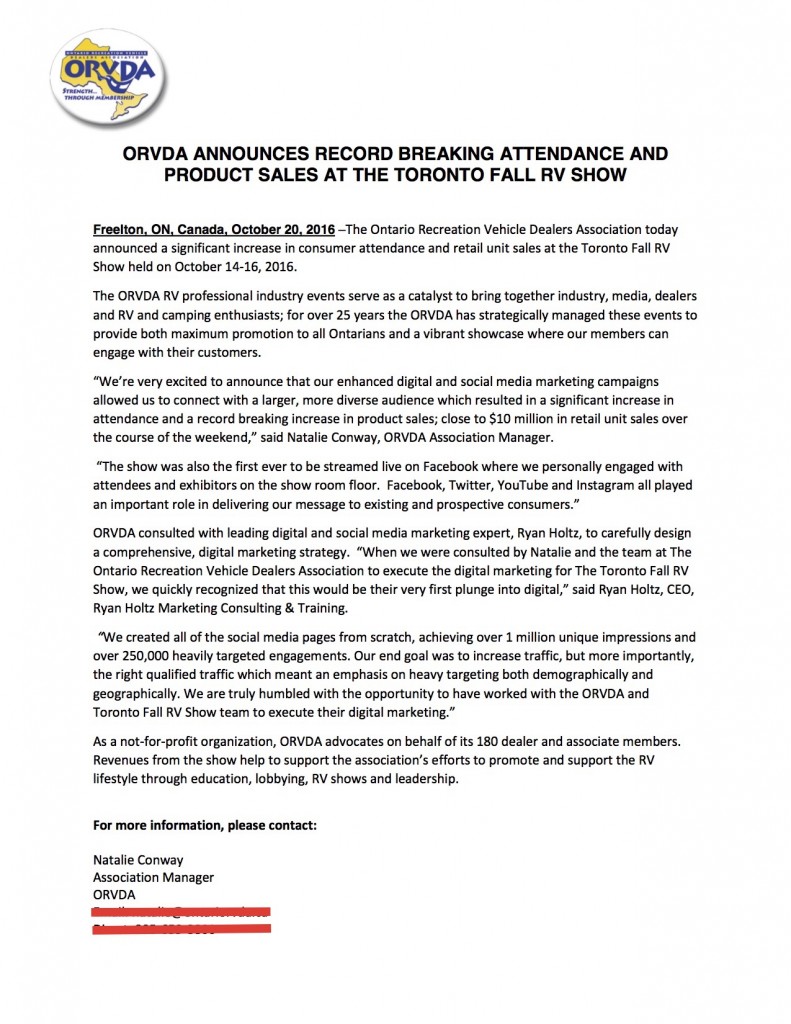 Ontario Recreational Vehicle Dealers Association in Partnership with Ryan Holtz Marketing Consulting & Training Breaks All-Time Sales Record at The Toronto Fall RV Show!
What an amazing digital marketing campaign and an even better partnership! The Toronto Fall RV Show was an absolute hit! The ORVDA commisioned us to execute their first ever digital marketing campaign. Natalie and her team at ORVDA including the board have been a pleasure to work with as they want to be innovative and a head of the curve. With the 2017 RV buyer so sophisticated in their online research, it is imperative that our marketing efforts meet them where they are prior to the show. We executed social media, ppc, video pre-roll and LIVE video as a few of our digital marketing efforts.
As a result of this great result and partnership, we are pleased to announce we will be doing the digital and social media marketing Hamilton, Ottawa and the two Toronto RV shows. We will also be rolling out online marketing webinars for through our partnership with The Recreational Vehicle Dealers Association of Canada in the next coming months. Stay tuned!
Please contact us here to find out how we can help market your event or trade show successfully using social media and digital marketing strategies.