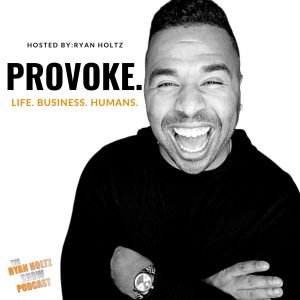 5 influencer marketing trends that will shape 2020 will be some existing ones and some new ones! The influencer marketing industry is huge and big money! That being said, with social platforms like Instagram removing likes and trying to make their platform more holistic and organic, this can have an impact on influencer marketing in general!
Instagram has announced that they are removing their likes (and have already done so) to have a positive impact on user's mental health which is great……..BUT many people think they are trying to squash the money-take that influencers are getting without giving any back to Instagram. I will let you decide!
Enjoyed this episode? Please leave a Review on iTunes here.
Let's get to it!
5 Trends That Will Shape 2020:
1. Social platforms like Instagram are still the number one for influencer marketing. Tik Tok is coming at a close second!
2. Numbers, they matter. Brands will be looking for numbers backed by credible sources and not just vanity metrics. This will help to assess your equity and worth as an influencers.
3. Brands will be looking at smaller follower numbers, but with HUGE loyalty and audience trust. In other words, brands will go deep and specific for a loyal and focused audience.
4. Time to bring "just woke up" pics back, literally! Content creators have access to so much great content editing softwares which can come across over produced. People want to see REAL.
5. Remixing marketing dollars spent on other sources will be re-allocated to niche spends in order to yield large returns for brands.
What trends do you think will impact the environment of influencer marketing?
→→→ CONNECT WITH ME ON SOCIAL MEDIA: ←←←
▶︎ INSTAGRAM | https://www.instagram.com/RyanHoltz1
▶︎ TWITTER | https://twitter.com/ryanholtz1
▶︎ SNAPCHAT | https://snapchat.com/add/ryanholtz1
▶︎ LINKEDIN | https://www.linkedin.com/in/rholtz
▶︎ FACEBOOK | https://www.facebook.com/RyanPHoltz/
▶︎ ITUNES | https://itunes.apple.com/ca/podcast/the-ryan-holtz-show/id1167195878?mt=2
▶︎ WEBSITE | https://ryanholtz.ca/