Podcast: Play in new window | Download | Embed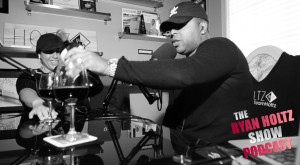 Do you like farmers markets? In this episode we talk about what makes a good farmers market and how you can go to a farmers market and absolutely dominate it! Do you love farmers markets? What is the best farmers market you have been to? We would love to know why you go to a farmers market?
Join Our Facebook Community!
Facebook Group | https://www.facebook.com/groups/2051291358485834/
*** CONNECT WITH ME ON SOCIAL MEDIA ***
Instagram | https://www.instagram.com/RyanHoltz1
Instagram | https://www.instagram.com/ryanholtzshowpodcast/
Twitter | https://twitter.com/ryanholtz1
Snapchat | https://snapchat.com/add/ryanholtz1
LinkedIn | https://www.linkedin.com/in/rholtz
Facebook | https://www.facebook.com/TheRyanHoltzShowPodcast/