Podcast: Play in new window | Download | Embed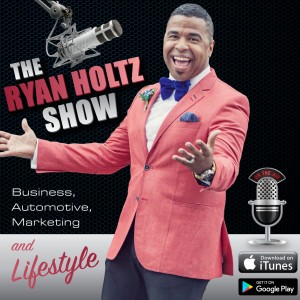 In this episode of The Ryan Holtz Show I talk about protein shakes for your mind, 2017 automotive marketing predictions and Unilever CMO Keith Weed. Since 2016 has left us, and 2017 is here. I smell an odour like no other, that is the odour of the Future. This is the time of year when many people make their new years resolutions with fitness being one of them. But what about your mind? What about your soul? If your mind and soul are healthy I am sure your body will follow. As many know, a niche market I have managed to carve out for my business is automotive and I strongly feel that in 2017 it is going to be fierce, competitive and scrappy as car buyers are getting more and more educated which forces the dealers and manufacturers to simply keep up. I am excited!
Have fun listening and what is your protein shake for your mind?