RIDES.CA
Headquartered in Richmond, BC, Rides.ca launched in October 2013 and now serves over 300 dealerships and lists over 30,000 vehicles in Alberta and British Columbia, Canada.
For car shoppers, the online and mobile experience is search engine based, a first for the automotive vertical, where car shoppers can search for vehicles much like they already use the internet. Vehicles can easily and quickly be found with natural language search, which also provides the ability to cross compare models within the same search results. Vehicle detail pages on Rides.ca provide a virtual walk around of each vehicle with photos, videos, detailed features and more!
For car dealerships, Rides.ca offers multipule pricing models with both fixed and pay-for-perforamnce options. Dealers are given insight into who, when, where and how potential buyers are viewing their inventory through the Traffic Viewer. Stats and information are provided for vehicles appearing in search results, vehicle detail page views, traffic generated to dealership websites or social media pages and requests for information through phone calls, emails, trade-ins, submit for bids and find requests.
For more information visit www.rides.ca or call 855.90.RIDES (74337) to schedule an appointment with a local Sales Manager.
Realtors Association of Edmonton
The REALTORS® Association of Edmonton is a professional services association comprised of over 3,200 Brokers and Associates serving the greater Edmonton area. The strategic affairs of the Association are governed by a volunteer Board of Directors, comprised of working REALTORS® and administered by an Executive Officer and a staff of fifty.

Ronald McDonald House Northern Alberta
Who We Are
All Ronald McDonald Houses are independently owned and operated non-profit organizations. Ronald McDonald House® Northern Alberta (RMHNA) is the only facility in Edmonton and the surrounding area that provides temporary and affordable accommodation for families whose children are being treated in one of Edmonton's medical facilities.
What We Do
The 42,000 square foot RMHNA features 32 private family suites and provides a home-away-from-home for families coming to Edmonton to seek treatment for their sick child. In 2012, 855 families and 2,505 people stayed at RMHNA. The House features three kitchens, heated underground parking, a school for guests in Grades 1-12 and several spaces for families to gather. Our staff and hundreds of volunteers provide some meals, activities and support to the families staying at the House.
Who We Serve
RMHNA provides a place of comfort and compassion for out-of-town families who live at least 45 kilometres away from Edmonton, but our families come from all over Alberta, neighbouring provinces and as far away as Jamaica.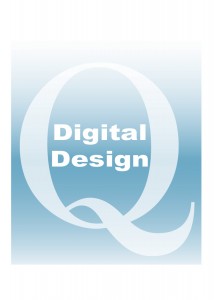 Q Digital Design-Wedding Videographers
Q Digital Design Ltd is an Edmonton videography and web design company offering a wide range of videography and web design services – from simple web design to full e-commerce development and content management solutions. We provide videography services ranging from weddings to corporate video and anything in between. We service Calgary, Banff, Camrose, Jasper and pretty much all over Alberta, how cool is that!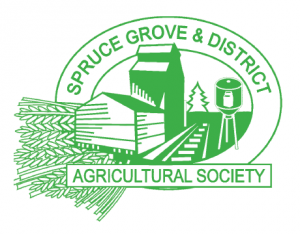 Spruce Grove & District Agricultural Society
The Spruce Grove and District Agricultural Society is a non-profit organization that has been operating in the Spruce Grove area since 1972. The society rescued the 1958 grain elevator in 1995. It is the only working wooden elevator on the C.N. line west of Edmonton on the way to Vancouver. The elevator is now a museum, and delivers tours for the public from around the world.
In 2012, two large projects were accomplished by the society with financial aid from local businesses: the old Spruce Grove Town Water Tower was saved and restored, and the Grain Elevator Museum was repainted.
Fundraising events are organized for the purpose of raising money which would go towards a future train station building adjacent to the grain elevator that will house the Farmer's Market and Spruce Grove Archives (which are presently operating on site), an interpretive centre, a museum, tea house, and visitor centre. It would serve as a major tourist destination and community centre.
The mandate of the organization is to preserve the agricultural heritage of the area and to educate future generations through programs, tours and events. In addition, the Society supports the Spruce Grove Archives which preserves the documented history of the area and the Spruce Grove Farmers Market..
Volunteers and society members work tirelessly for the organization, contributing significantly to cultural and historical programs offered in this community.